Hey Ladies! I have finished my alpaca project. It was simple really, just a hat made with chunky alpaca. Here it is!!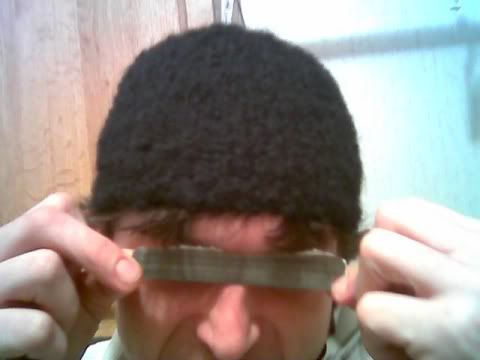 The hat was too small for me but it fit the DH perfectly!!Story behind the pic is that DH doesn't like his face on the internet. I told him that I wanted to just take a pic of him from his eyes up just to show off the hat. So he made himself a little black bar to cover his eyes. He's such a smart ass!
He loves the hat. What do you ladies think?
I can't wait to get my hands on some more alpaca! I've loved knitting with the chunky style now I may try a blend.