Hello! I'm Rose, and I've been knitting for a little over a year now- and acquired quite the stash in the process! But my stash is mostly wool, and I was tickled pink when my dh got me 7 hanks of this for Christmas: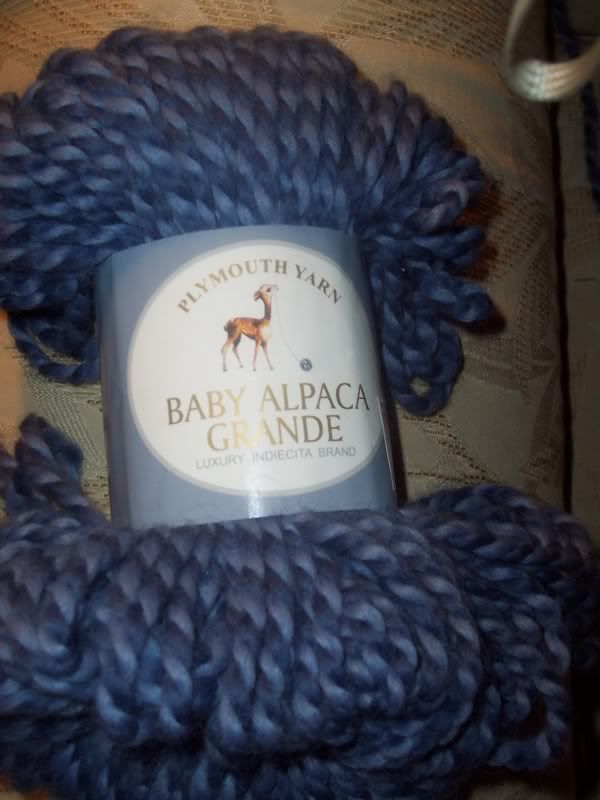 I am currently working on this v-neck vest from Knit Simple Fall '06 (not the best picture of it, sorry). The back is complete, but I got sidetracked with my merino tam. Hopefully I can get the front started tonight after my kiddos hit the sack...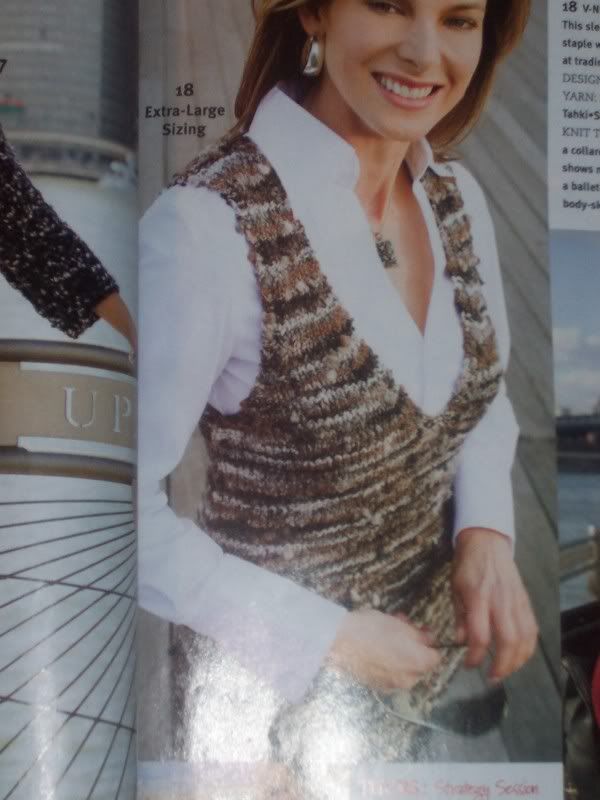 (the yarn used above is NOT alpaca. blech. slubby brown yuckiness)
I must say that working with this yarn is heavenly. So ultra soft, knits up really quickly, and great yardage for the price. (roughly 110 yds/$13 US.) I highly recommend it so far. I'll post a pic. of the final product sometime this week, hopefully!
edited to add the questionairre:
1.
How did I find this KAL?-
From the 2007 Knit-Alongs page here:
http://knitalongs.xaviermusketeer.com/
2.
What do you plan on making with your Alpaca fiber? Crocheting, knitting, or spinning? If knitting or crocheting give us details on the yarn!
(see above:)
3.
Have you worked with Alpaca before? If so, your favorite past project knit with Alpaca?
I've only worked with blends containing the most minimal amount of alpaca- this is so much more luxurious than anything I've used before.
4.
What is your absolute favorite Alpaca yarn? What weight do you prefer working with?
I'm one of those knitters who work as fast as I can to complete a project, so something simple in a larger gauge is perfect. I just can't say enough about this grande yarn!
5.
What sorts of things would you like to see this group do? Would you like any contests, prizes, surveys, swaps?
I absolutely love swaps, but I have a hard time committing to anything much larger than a hat or small bag. With two kids and full time biology classes at the university, I get stressed at any commitment much larger. (I ADORE swapping hanks or skeins of something new.... *wink*) Contests are also fun!
-Rose